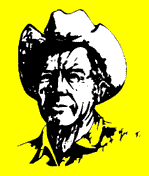 ---
ABOUT JAUER DEPENDABLE GENETICS
At Jauer Dependable Genetics, we are committed to the production of efficient beef cows that work in the real world. Each year, more and more cattle breeders desire cattle that can function in real world (grass) environments. There is less emphasis on selection for extreme E.P.D. numbers and more selection pressure being put on traits that affect the total value and longevity of the cow herd. Traits such as udder quality, sound feet, good dispositions, and fleshing ability are again becoming cornerstones of top breeding programs across the country. Over the years we have stayed a committed course in selecting for these traits, and the resulting consistency our cattle pocess is evident.
We are located just outside of Hinton, Iowa. Hinton is about ten miles north of Sioux City, Iowa which is on the western border of Iowa just across the Missouri River from Nebraska and South Dakota. The ranch is located on lush northwest Iowa crop ground (principally corn and soybeans). It is increasingly difficult to find pasture ground in this part of the state. We strive to raise the most efficient cow herd that we possibly can to utilize the limited pasture that is available in our area. We utilized rotational grazing on multi-grass blends, spring grazing on winter rye, fall grazing on forage sorghum, and winter grazing on corn stalks. An efficient cow herd allows us to utilize these alternative grazing techniques which help to lower expenses and increases our bottom line.
We are a 4th generation family business. We maintain a modest herd of approximately 300 purebred Angus and Angus X cows. We set our calving season from March 15th to June 30th. Our females are A.I. bred to the top maternal bulls in the Angus beef industry. We calve the heifers first and then our cows are calved out on winter rye that starts growing early in the spring. We have minimized our scour and calving problems substantialy by calving later in the spring on green grass. The cows are left out to graze pastures and corn stalks as late as the winter weather will allow and then fed a high roughage diet until the ryegrass is ready to graze in April. The calves are never creep fed - we believe that will mask their true growth potential. We have a stringent selection and replacement program that insures all our cows will thrive in least cost - forage environments. We strive to produce the best maternally efficient, grass-type genetics available in the Angus breed.
Each year we sell a set of elite spring bred cows and fall pairs in our Bred Female and Bull Sale. We also offer a cross section of cows and calves from our herd for sale private treaty. We buy commercial heifer calves from our customers, breed them through the summer and offer them for sale as commercial bred heifers at the sale as well. In addition to the females, we also sell two year old bulls in the sale and private treaty. These bulls are what maternal bulls should be. They will produce terrific replacement females and efficient bulls and steers. They are brought up on grass and a high roughage diet. It is important to us that our bulls maintain longevity as one of their best features. They are deep, thick, high capacity, moderately framed bulls. You will find that they will not need supplemental feed and they will not loose weight during the breeding season.
The scope of our program at Jauer Dependable Genetics is the production of maternally efficient Angus cows. In fact, producing efficient, real world cattle has been the goal of our breeding program for over 40 years. Breeding cattle that thrive in least cost forage environments has been paramount in our selection process to achieve maximum efficiency. To achieve this end, we have extensively line bred our cattle to genetically concentrate those traits that will result in fewer surprises in type and performance. The result to our cow herd is increased uniformity and predictability. We have demanded our cattle be moderately sized and that they have added muscling and fleshing abilities. The carcasses from our cattle have excellent muscle expression and strong retail product, yet aren't overly fat. We also require the females to have great udder quality, and all animals to be structurally sound. It is easy to see the advantages our cattle possess especially when they are asked to work in grass and forage environments.
At Jauer Dependable Genetics our herd was built from a base of Rito, Shoshone Viking, and Shoshone Intent cattle. In 1991, after viewing the Ohlde Cattle Co. breeding program, we introduced DHD Traveler 6807 breeding into our program. These cattle possessed the requirements we were demanding of our cattle. They have worked extremely well toward achieving our goal of producing lower cost, maternally efficient mamma cows. Since then we have included the Exodus (EXT parentage), Sasquatch, and Focus bred cattle into our extensively 6807 line bred herd. Today, sons of these great herd builders like OCC Anchor and OCC Emblazon are the backbone of our program. Basically the result has been superb uniformity and predictability in our cattle. These cattle are consistently able to utilize forage economically and have outstanding fleshing retention qualities.
Despite the quality of the cattle in our herd, not all Angus producers agree with our philosophy. The trend in the Angus breed is to breed animals strictly by E.P.D. numbers. Breeding cattle by the numbers may seem logical, but more often than not the results are devastating. Selecting for any one trait creates an animal on the extreme end of the spectrum and is very harmful to overall cow herd efficiency. This can be especially true when selecting for carcass traits. The animals that have been bred for extremely high carcass numbers tend to be hard fleshing, inefficient, terminal type cattle. The females bred this way have trouble maintain their body condition and breed back is marginal if left out on pasture without supplemental feed. These animals require excessive amounts of feed and grain just to survive. After experiencing this first hand, many producers are realizing that the key to profitability is not only increasing your outputs, but also (and sometimes more importantly) decreasing your input costs. As a result, some Angus breeders are beginning to move away from this single trait selection process. We feel chasing high E.P.D. numbers can lead to decreases in many important traits including overall cow efficiency. Our goal continues to be to breed cattle that work in the real world. Breeding for efficient Angus mamma cows has been the scope of our program since the beginning. We feel it is important to select for a balance of traits such as: calving ease, udder quality, structural soundness, moderate frame, and thick, high volume cattle with eye appeal. No matter what the latest trend is, selecting for and using cattle with these real world traits will benefit the producer and help keep the beef industry profitable for everyone involved.
We hope you will take some time to evaluate our program. We are confident that females and bulls purchased from Jauer Dependable Genetics will make a significant impact to your herd.
---
| Home | Our Philosophy |
| Cattle For Sale | Contact Us |
| Sale Results | Beef |
Follow us on Facebook

Jauer Dependable Genetics
www.jauerangus.com
Hinton, Iowa
(712) 253-8710 | (712) 253-0125