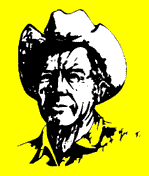 ---
Private Treaty Sales
• The following animals are for sale private treaty.
• Click on picture to view larger photos.
• Click on Reg. No. to view complete up to date information and full pedigree on each registered animal from the American Angus Association.
• Contact us for further details and pricing information.
Click Here - to view EPDs, breeding information, and full pedigrees on private treaty spring bred cows.
Picture
Tattoo
Birth
Sire
Dam
Birth
Birth
Weaning
Yearling
Milk
$EN
Comment
Registration
Weight
Tattoo
Weight
EPD
EPD
EPD
EPD
No.
Donor Cows
21
4/30/2012
Amigo
4032
81
+ 2.4
+ 50
+ 74
+ 16
12.29
Donor cow
17703473
021
04/20/10
Alap
5086
80
+2.7
+39
+59
+21
9.09
Donor cow
16985051
Picture
Tattoo
Birth
Sire
Dam
Birth
Birth
Weaning
Yearling
Milk
$EN
Comment
Registration
Weight
Tattoo
Weight
EPD
EPD
EPD
EPD
No.
Spring Cows
246
3/22/2012
Murphy
0130
65
+ 0.3
+ 48
+ 78
+ 12
12.31
17704535
380
4/2/2013
Remarkabull
04
64
-0.8
+ 31
+ 56
+ 17
15.57
17889297
614
4/12/2016
Charlo
25
79
+ 0.5
+ 54
+ 89
+ 20
-2.75
18975991
0242
5/12/2010
Jauer 1020
646
73
+ 0.3
+ 24
+ 38
+ 15
25.62
17100574
0372
4/29/2010
Jauer 779
8170
68
+ 2.0
+ 33
+ 51
+ 23
9.82
16881702
1327
5/5/2011
Commercial
633
78
+ 0.8
+ 32
+ 52
+ 20
13.37
Dam's EPDs
2298
5/16/2012
Jauer 0458
9163
73
+ 0.9
+ 29
+ 38
+ 20
19.19
Dam's EPDs
2271
5/24/2012
Jauer 8065
6144
69
+ 1.1
+ 32
+ 49
+ 16
19.79
17788731
2607
4/18/2012
Explorer
19
-2.3
+ 30
+ 48
+ 24
9.73
17640295
2611
5/18/2012
FCC Uniformity
317
-0.4
+ 36
+ 57
+ 20
11.26
17640298
3202
6/8/2013
Jauer 98
9060
93
+ 5.1
+ 31
+ 56
+ 18
14.28
18004444
3702
3/14/2013
Conquest
1703
60
-3.8
+ 52
+ 81
+ 23
Red Angus
1717029
4155
4/6/2014
Jauer 1188
1112
70
+ 0.1
+ 30
+ 44
+ 17
20.60
18242986
6035
3/10/2016
X-tra Wide
4025
78
+ 1.8
+ 35
+ 60
+ 21
8.66
18976082
9465
8/1/2009
Commercial
Commercial
| | | | | | | | | | |
| --- | --- | --- | --- | --- | --- | --- | --- | --- | --- |
| | Fall Cow | | | | Fall Calf | | | | |
| Picture | Brand | Birth Date | Sire | Dam | Sex | Birth Weight | Birth Date | Sire | Comment |
| Fall Pairs | | | | | | | | | |
| | 875 | 2/8/08 | Mitchell | 8118 | Bull | 87 | 9/28/18 | Jauer 4057 | |
| | 6034 | 3/10/16 | X-tra Wide | 4200 | Bull | 75 | 9/19/18 | Angus Sire | |
Picture
Tattoo
Birth
Date
Sire
Dam
Birth Weight
Birth EPD
Weaning EPD
Yearling EPD
Milk
EPD
$EN
Comment
Reg. No.
Bulls
6054
4/30/2016
Yardley Capstone
3007
89
+ 3.1
+ 51
+ 75
+ 26
-3.81

18784052

6070
5/21/2016
Jauer 174
3422
83
+ 1.6
+ 33
+ 52
+ 15
19.28

18784061

6312
4/29/2016
Red Alert
324
86
+1.9
+42
+62
+21
7.92
Dam's EPDs
Balancer
5540
3/13/2015
Jauer 1020
2517
79
-1.1
+22
+37
+11
36.10
Sire's EPDs

Fleckvieh
---
| Home | Our Philosophy |
| About Us | Contact Us |