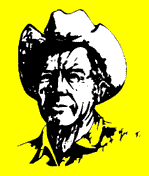 ---
Private Treaty Sales
• The following animals are for sale private treaty.
• Click on picture to view larger photos.
• Click on Reg. No. to view complete up to date information and full pedigree on each registered animal from the American Angus Association.
• Contact us for further details and pricing information.
Picture
Brand
Birth
Sire
Dam
Birth
Birth
Weaning
Yearling
Milk
$EN
Comment
Registration
Weight
Tattoo
Weight
EPD
EPD
EPD
EPD
No.
Bulls
Please check back
Bulls will be available spring 2021
| | | | | | | | | | | |
| --- | --- | --- | --- | --- | --- | --- | --- | --- | --- | --- |
| | Fall Cow | | | | | Fall Calf | | | | |
| Picture | Brand | Birth Date | Sire | Dam | Reg. No. | Sex | BWT | BDT | Sire | Comment |
| Fall Pairs | | | | | | | | | | |
| | | | Fall pairs will be available later this fall | | | | | | | |
Picture
Brand
Birth
Sire
Dam
Birth
Birth
Weaning
Yearling
Milk
$EN
Comment
Registration
Weight
Tattoo
Weight
EPD
EPD
EPD
EPD
No.
Spring Cows/Pairs
Please check back
Spring bred cows will be available next year
Picture
Brand
Birth
Sire
Dam
Birth
Birth
Weaning
Yearling
Milk
$EN
Comment
Registration
Weight
Tattoo
Weight
EPD
EPD
EPD
EPD
No.
Donor Cows
Please check back
---
| Home | About Us |
| Our Philosophy | Contact Us |
| 2020 Sale Results |
Follow us on Facebook

Jauer Dependable Genetics
www.jauerangus.com
Hinton, Iowa
(712) 253-8710 | (712) 253-0125