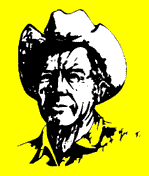 ---
Private Treaty Sales
• Click on picture to view larger photos.
• Click on Reg. No. to view complete up to date information and full pedigree on each registered animal from the American Angus Association, American Simmental Association, & Red Angus Association.
• Click here for a list of pedigrees on all private treaty sale bulls.
• Contact us for further details and pricing information.
Picture
Tattoo
Birth
Sire
Dam
Birth
Birth
Weaning
Yearling
Milk
$EN
Comment
Registration
Weight
Weight
EPD
EPD
EPD
EPD
No.
Bulls
035
43916
Hoover Dam
8031
72
+ 0.6
+ 41
+ 74
+ 20
+13
heifer bull
20213772
042
43917
Hoover Dam
8106
75
-1.1
+ 43
+ 75
+ 23
+6
heifer bull
pending
055
43928
Armour
6246
55
-3.2
+ 32
+ 57
+ 25
+7
heifer bull
20209337
062
43912
Missing Link
8078
72
+ 0.0
+ 42
+ 67
+ 21
+13
heifer bull
20062363
0061
5/18/2020
Commercial
9013
82
-1.3
+ 26
+ 46
+ 15
+19
Commercial
0069
4/29/2020
Jauer 5197
8054
72
+ 0.8
+ 43
+ 75
+ 22
+10
20045366
0104
5/14/2020
Jauer 759
4124
93
I + 3.0
I + 43
I + 67
I + 19
+14
heifer bull
20241783
0124
6/16/2020
Jauer 759
7076
82
I + 0.9
I + 35
I + 62
I + 22
+12
20302448
0301
4/14/2020
Hobart
5410
75
+ 2.7
+ 58
+ 82
+ 8
+10
Balancer
Sire's EPDs
0304
3/16/2020
Missing Link
8312
64
-0.3
+ 44
+ 73
+ 22
+12
Balancer
Sire's EPDs
0325
5/24/2020
Red Alert
4035
90
-1.3
+ 48
+ 72
+ 18
+14
Balancer
heifer bull
Projected EPDs
0328
6/3/2020
Jauer 2512
9202
67
+ 1.6
+ 49
+ 77
+ 21
+17
Simm-Angus
Projected EPDs
0329
5/16/2020
Jauer 2512
7135
85
+ 0.2
+ 63
+ 94
+ 24
Simm-Angus
ASA 3995817
0332
5/12/2020
Jauer 2512
622
95
+ 1.1
+ 65
+ 104
+ 26
Simm-Angus
ASA 3995819
0380
4/9/2020
Jauer 3204
8986
85
+ 0.8
+ 55
+ 81
+ 17
Simm-Angus
Projected EPDs
0382
3/22/2020
Jauer 3204
8868
80
-1.2
+ 58
+ 86
+ 16
Simm-Angus
ASA 4008061
0704
5/1/2020
Jauer 2512
5706
88
-0.5
+ 53
+ 80
+ 24
Red Angus
RAAA 4533063
0709
6/7/2020
Jauer 4225
5705
80
+ 1.0
+ 40
+ 69
+ 15
+16
Red Angus
Sire's EPDs
0710
5/23/2020
Jauer 5197
8707
68
-0.3
+ 41
+ 68
+ 20
+7
Red Angus
heifer bull
Projected EPDs
0711
4/26/2020
Jauer 759
1706-C11
73
+ 0.3
+ 38
+ 70
+ 20
+7
heifer bull
20302451
0714
4/11/2020
Jauer 738
7725
62
+ 1.7
+ 56
+ 98
+ 15
Red Angus
heifer bull
Sire's EPDs
0805
6/3/2020
Bar V Big Time
9436
85
-2.3
+ 39
+ 60
+ 22
Hereford-Angus
Sire's EPDs
Picture
Tattoo
Tag
Name
Born
Projected Calving Dates
Comment
Fall Bred
Commercial
Heifers
0683
17
Jauer Reed 17 0683
2020
1-Sep

-
13-Nov
Black
0685
23
Jauer Reed 23 0685
2020
1-Sep

-
13-Nov
Black
0693
64
Jauer Reed 64 0693
2020
1-Sep

-
13-Nov
Black
0694
87
Jauer Reed 87 0694
2020
1-Sep

-
13-Nov
Black
0765
121
Jauer Doerr 121 0765
2020
1-Sep

-
13-Nov
Black
0778
134
Jauer Doerr 134 0778
2020
1-Sep

-
13-Nov
Black
0783
142
Jauer Doerr 142 0783
2020
1-Sep

-
13-Nov
Black
0789
189
Jauer Doerr 189 0789
2020
1-Sep

-
13-Nov
Black
0799
3V15
Jauer Doerr 3V15 0799
2020
1-Sep

-
13-Nov
Black
0846
37C
Jauer Hatcher 37C 0846
2020
1-Sep

-
13-Nov
Black
0849
100
Jauer Kroupa 100 0849
2020
1-Sep

-
13-Nov
BWF
0884
D26
Jauer Kroupa D26 0884
2020
1-Sep

-
13-Nov
BWF
0890
F28
Jauer Kroupa F28 0890
2020
1-Sep

-
13-Nov
BWF
0896
Y245
Jauer Kroupa Y245 0896
2020
1-Sep

-
13-Nov
BWF
0883
C610
Jauer Kroupa C610 0883
2020
1-Sep

-
13-Nov
BWF
0931
209
Jauer Kovarna 209 0931
2020
1-Sep

-
13-Nov
Black
0930
208
Jauer Kovarna 208 0930
2020
1-Sep

-
13-Nov
Black
0925
203
Jauer Kovarna 203 0925
2020
1-Sep

-
13-Nov
BWF
0939
217
Jauer Kovarna 217 0939
2020
1-Sep

-
13-Nov
Black
0968
7858
Jauer Smidt 7858 0968
2020
1-Sep

-
13-Nov
Black
| | | | | | | | | | | |
| --- | --- | --- | --- | --- | --- | --- | --- | --- | --- | --- |
| | Fall Cow | | | | | Fall Calf | | | | |
| Picture | Brand | Birth Date | Sire | Dam | Reg. No. | Sex | BWT | BDT | Sire | Comment |
| Fall Pairs | | | | | | | | | | |
| Please check back | | fall pairs will be available summer 2022 | | | | | | | | |
Picture
Tattoo
Birth
Sire
Dam
Birth
Birth
Weaning
Yearling
Milk
$EN
Comment
Registration
Weight
Tattoo
Weight
EPD
EPD
EPD
EPD
No.
Spring Bred Cows
Please check back
bred cows will be available spring 2023
---
| Home | About Us |
| Our Philosophy | Contact Us |
| Sale Results | Beef |
Follow us on Facebook

Jauer Dependable Genetics
www.jauerangus.com
Hinton, Iowa
(712) 253-8710 | (712) 253-0125