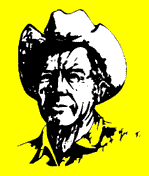 ---
Private Treaty Sales
• Click on picture to view larger photos.
• All animals are registered Angus unless otherwise noted.
• Click on Reg. No. to view complete up to date information and full pedigree on each registered animal from the American Angus Association, American Simmental Association, American Gelbvieh Association, & Red Angus Association.
• Click here to view full pedigrees on all private treaty bulls.
• Contact us for further details and pricing information.
Picture
Tattoo
Birth
Sire
Dam
Birth
Birth
Weaning
Yearling
Milk
$EN
Comment
Registration
Weight
Weight
EPD
EPD
EPD
EPD
No.
Bulls
118
4/11/2021
Balance
737
70
-0.7
+ 51
+ 78
+ 20
+6
heifer bull
20411742
120
4/6/2021
Balance
854
74
-0.3
+ 50
+ 80
+ 19
+10
heifer bull
20411740
130
4/11/2021
Major
5173
70
+ 0.3
+ 42
+ 74
+ 24
+7
heifer bull
20433295
136
4/11/2021
Silver Lining
8031
80
+ 2.5
+ 48
+ 81
+ 18
+2
20354075
140
4/19/2021
Silver Lining
6241
94
+ 3.9
+ 48
+ 85
+ 22
-4
20354076
147
4/9/2021
Soo Line Motive
705
75
+ 0.1
+ 43
+ 72
+ 18
+7
heifer bull
20356277
157
3/10/2021
Soo Line Motive
9218
63
-1.0
+ 40
+ 70
+ 24
+3
heifer bull
20356270
163
3/19/2021
Bravo
9214
55
-2.5
+ 44
+ 79
+ 21
+13
heifer bull
20351460
165
4/11/2021
Bravo
8062
72
-0.5
+ 44
+ 78
+ 20
+15
heifer bull
20351464
1002
5/5/2021
Koupal 928
7078
78
-0.5
+ 43
+ 72
+ 23
+10
heifer bull
20302359
1006
6/23/2021
Koupal 928
0245
85
+ 3.6
+ 50
+ 88
+ 26
-4
20302361
1013
4/10/2021
Sinclair 9XX11
5077
82
+ 2.1
+ 55
+ 97
+ 26
-13
20302362
1025
4/20/2021
Jauer 8065
63
86
+ 3.1
+ 48
+ 76
+ 19
+11
20302366
1045
5/6/2021
Jauer 596
791
69
-1.6
+ 35
+ 61
+ 23
+12
heifer bull

20636736
1066
4/20/2021
Jauer 704
7076
84
+ 1.6
+ 49
+ 79
+ 23
+3
20302378
1079
3/16/2021
Jauer 793
9238
63
-1.8
+ 40
+ 67
+ 26
+7
heifer bull
20302382
1080
3/20/2021
Jauer 793
9239
73
+ 1.5
+ 37
+ 65
+ 23
+13
heifer bull
20526123
1082
3/23/2021
Jauer 793
9224
75
+ 0.2
+ 38
+ 62
+ 24
+12
heifer bull
20526124
1087
4/6/2021
Jauer 793
9108
63
-1.6
+ 34
+ 56
+ 22
+14
heifer bull
20526137
1112
4/2/2021
Jauer 9011
905
65
+ 0.5
+ 44
+ 70
+ 17
+10
heifer bull
20526131
1116
4/25/2021
Jauer 8147
9330
52
+ 0.4
+ 36
+ 52
+ 17
+17
Simm-Angus
heifer bull, dam's EPDs
1139
5/18/2021
Jauer 759
4160
92
+ 3.8
+ 50
+ 83
+ 21
+4
20526148
1154
5/5/2021
Jauer 759
6202
88
+ 3.6
+ 45
+ 77
+ 19
+10
bigger frame
20526145
1201
3/26/2021
Duncan 537
8S12
78
+ 0.6
+ 41
+ 75
+ 32
-2
heifer bull
20302383
1206
3/17/2021
Duncan 537
9F31
84
+ 1.6
+ 35
+ 64
+ 25
+9
20302387
1207
2/28/2021
Duncan 537
6L6
75
+ 0.1
+ 42
+ 74
+ 27
+0
bigger frame
20302388
1217
3/15/2021
Duncan 235
1M2
84
+ 2.0
+ 40
+ 71
+ 20
+6
20302392
1221
3/26/2021
Duncan 235
5L10
85
+ 1.4
+ 39
+ 67
+ 22
+8
20302396
1224
4/6/2021
Duncan 235
0T1
70
-0.4
+ 28
+ 46
+ 21
+14
heifer bull
20302399
1231
4/17/2021
Duncan 235
1M3
81
+ 1.4
+ 32
+ 59
+ 19
+14
20302405
1247
3/24/2021
Duncan 116
4A9
79
+ 0.9
+ 35
+ 62
+ 23
+11
heifer bull
20302419
1249
3/3/2021
Duncan 116
5J25
80
+ 1.5
+ 44
+ 76
+ 22
+1
bigger frame
20302425
1316
4/28/2021
Overload
8307
65
+ 0.7
+ 65
+ 94
+ 18
Simm-Balancer
heifer bull, projected EPDs
1317
4/25/2021
Overload
872
76
+ 0.9
+ 52
+ 80
+ 20
Simm-Angus
heifer bull, projected EPDs
1320
4/24/2021
Overload
8336
78
+ 2.5
+ 71
+ 104
+ 19
Simm-Angus
white spot, Sire's EPDs
1380
4/20/2021
Savage
6620
85
+ 0.9
+ 69
+ 104
+ 20
Red, Simm-Angus
ASA 4153457
1385
3/20/2021
Bullseye
6130
80
-0.4
+ 56
+ 83
+ 16
Simm-Angus
white spot, projected EPDs
1401
12/12/2021
pending DNA
1012
93
-1.4
+ 26
+ 52
+ 33
+4
18 month old
Dam's EPDs
pending
1432
8/26/2021
pending DNA
668
75
-0.4
+ 29
+ 43
+ 22
+15
18 month old
heifer bull, Dam's EPDs
pending
1511
5/3/2021
Bar V Big Time
7142
86
-1.8
+ 34
+ 54
+ 22
Hereford-Angus
blaze face, projected EPDs
1519
3/20/2021
Jauer 4057
9516
68
+ 0.0
+ 22
+ 42
+ 16
+17
Hereford-Angus
heifer bull, Sires's EPDs
1521
4/16/2021
Jauer 203
7003
85
+ 3.2
+ 43
+ 71
+ 17
+15
commercial dam
Sire's EPDs
1564
4/10/2021
Bravo
8173
73
-0.4
+ 55
+ 100
+ 22
+13
commercial dam
heifer bull, Sire's EPDs
1612
4/10/2021
Jauer 6006
9605
72
+ 0.7
+ 39
+ 67
+ 25
+11
tall, commercial dam
heifer bull, Sire's EPDs
1707
4/16/2021
New Zealand 41/97
5312
99
-0.1
+ 46
+ 69
+ 23
Balancer
taller, projected EPDs
1711
4/9/2021
Red Blood
7722
75
-4.6
+ 53
+ 72
+ 28
red, Red Angus
heifer bull, Sire's EPDs
1714
4/11/2021
Red Blood
7317
70
-4.6
+ 50
+ 79
+ 21
Red Angus-Balancer
heifer bull, Sire's EPDs
1740
6/18/2021
Jauer 759
7307
82
-1.0
+ 57
+ 81
+ 19
Red Angus
RAAA #: 4704643
1824
4/12/2021
Jauer 5197
8657
77
+ 0.4
+ 49
+ 95
+ 29
-10
commercial dam
heifer bull, Sire's EPDs
1827
4/8/2021
Jauer 704
9436
76
+ 2.9
+ 52
+ 82
+ 17
+3
commercial dam
Sire's EPDs
Picture
Cow
Birth
Sire
Registration
Service
AI/Date In
Out Date
Service Sire
Commernt
Brand
Date
Number
Type
Spring Bred Cows
8020
6/4/2018
Jauer Anchor 4057
19407905
Pasture
7/11/2022
9/21/2022
Koupal Cedar Wind 928
Preg Check
Mid-season
pasture bred
Pasture
7/18/2022
9/21/2022
Jauer Storm 7181 2512
0305
3/17/2020
Missing Link
ASA 4153457
Pasture
7/15/2022
9/24/2022
Jauer Earthquake 738
Preg Check
Simm-Angus
Pasture
7/15/2022
9/24/2022
Jauer Fortunate Son 490 145
Early pasture bred
Picture
Fall Cow
Birth
Sire
Dam
Registration
Fall Calf
Comment
Brand
Date
No.
Sex
BWT
BDT
Sire
Fall Pairs
Please check back
Fall pairs will be available fall 2023
Picture
Tattoo
Tag
Name
Born
Projected Calving Dates
Comment
Fall Bred Heifers
Please check back
fall bred heifers will be available spring 2023
Picture
Tag
Name
AI Date
Pasture
Preg Check
Comment
Bulls In
Calving Date
Commercial Bred Heifers
Please check back
bred heifers will be available February 2024
---
| Home | About Us |
| Our Philosophy | Contact Us |
| Sale Results | Beef |
Follow us on Facebook

Jauer Dependable Genetics
www.jauerangus.com
Hinton, Iowa
(712) 253-8710 | (712) 253-0125